Hair Color: 5 Mistakes to Avoid this Summer
Matrix | January 01, 2022
Hot sand, sunny days, and crystal waters… They're as good for the soul as they are bad for your dye job. How to indulge in summer pleasures without ruining your colour? Read on.
Gorgeous, healthy hair, and a brilliant color that looks as flawless as it did when you walked out of the salon—isn't that what we all long for? Yup. But salt, chlorine, and the sun are quick to wash out your color and turn your strands to straw. Here is how to minimize the damage.
Mistake #1: Not rinsing your hair after a dip in the pool
"It's not the chlorine itself that is bad for your hair, but rather its accumulation. On the long term, the acidic ingredient starts to attack the hair fibre," explains Caroline Verreault, Education Chief for Quebec and the Maritimes at Matrix. Translation: a quick dip in the pool is fine; several swimming sessions without rinsing? Hello, havoc. The result: that famous pool-tinted blonde that looks rather greenish.
How to counter the effects of chlorine
Ideally, you'd rinse out your mane after a day at the pool. You can also help prevent chlorine accumulation by spritzing damp hair with a special leave-in spray. It protects porous strands by filling the little holes in your hair with ingredients that prevent chlorine from sticking to it. Plus, it contains chamomile, a calming ingredient that leaves hair super soft.
Matrix Total Results Hello Blondie Flash Filler Sheer Mist
To all the blondies out there who want to avoid ending up with green tresses: we also recommend using a clarifying shampoo, which will help eliminate chlorine and other minerals that cause color pigments to turn.
Mistake #2: Tying your hair too tight
We all do it: you jump into the water, get out, wring out your hair and tie it up into a bun, which is held in place by a tight hair tie. Sure, it looks cute. But it also damages your hair. Why? Your locks are more vulnerable to breakage when they're wet.
How to avoid breakage?
Start by being gentle with your hair and tying it up with clips or loose hair ties. You can also give yourself an extra hand by protecting your locks (and taming them at the same time) with a styling cream like the Matrix Chill Boho Air Dry Styler.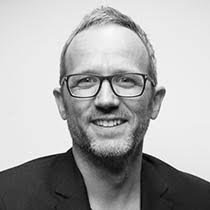 Mistake #3: Holding onto those beach waves
Beach waves are all the rage. The downside is that salt damages your hair. If you rinsed your hair every night, everything would be fine. But admit that you have a tendency to hold onto those waves even several days after your trips to the beach! Thus, salt accumulation ends up drying out your hair fibre.
How to counter the drying effects of salt
There is no way around it: you need to rinse out your strands. Caroline Verreault makes it clear: "There is no miracle product to get rid of salt. It's simply a question of making your beauty routine a bit more rigorous."
Mistake #4: tanning without protecting your hair
Your skin is not the only part of your body you should be protecting from the sun. UV rays also damage your hair by dehydrating it and speeding up its cellular aging. Plus, UV rays cause a reaction that creates less-than-desirable highlights: yellow for blondes, orange for brunettes.
How to protect your color from the sun's UV rays
"You've gotten into the habit of applying sunscreen to your face every morning. Now, you just have to learn to consistently protect your hair, too," explains Caroline Verreault.
The best solution is to spritz your mane with UV protection specifically for your hair, like Matrix Total Results Hello Blondie Flash Filler Sheer Mist.
If you forgot your hair protection, you can replace it with your regular sunscreen. The only disadvantage, according to Caroline? "Sunscreen is often thick and greasy, and will leave a film on your mane. So it's important not to forget to rinse your strands at the end of the day." The good news: those who use shampoo and conditioner designed for colored hair (like the Biolage and Total Results lines) are already protected, since these products contain UV filters.
Mistake #5: going for an elaborate color
Of course, you'll want to enjoy every minute of summer, which means spacing out your visits to the salon and choosing a color that requires as little maintenance as possible.
How to find a color that requires a minimal amount of maintenance
If you love natural-looking, tone on tone hues, the color melting trend is probably for you! This technique perfectly blends different colors together. We also recommend using semi-permanent colors, like the ones from the ColorSync collection which add shine to your hair while strengthening it thanks to ceramides in the formula.
To enjoy summer to its fullest, the key takeaways here are to rinse your hair after every dip in the water, and to protect your strands from UV rays the same way you shield your skin.
What are your tips for keeping your hair color looking flawless?